A seven-level course for primary students
Everybody Up is a seven-level course that motivates children by linking the English
classroom to the wider world

Everybody Up encourages children to use language in a natural and meaningful way
by connecting English to their own lives. Colorful cross-curricular lessons link English
to other school subjects. Fun stories teach life lessons such as being kind and polite.
Great songs, and the special Everybody Up Friends, motivate children to practice
English – even at home!

¢º Children connect with the Everybody Up Friends, who motivate them to speak English.

¢º Colorful cross-curricular lessons in every unit provide practical links to other school subjects
such as math, science, and art.


¢º Great songs by award-winning songwriters keep children practicing English – even at home.


¢º Fun stories from real life highlight universal values such as being kind and polite.


¢º The more links you make, the more children are likely to remember.
All levels have a review page after every two units, with a bonus page for extra practice:
(¡ÚLevels 1 and 2 – Phonics, ¡ÚLevels 3 and 4 – Reading, ¡ÚLevels 5 and 6 – Four Skills)


¢º The skills focus in Levels 5 and 6 prepares children for standardized tests such as the
Cambridge YLE exams.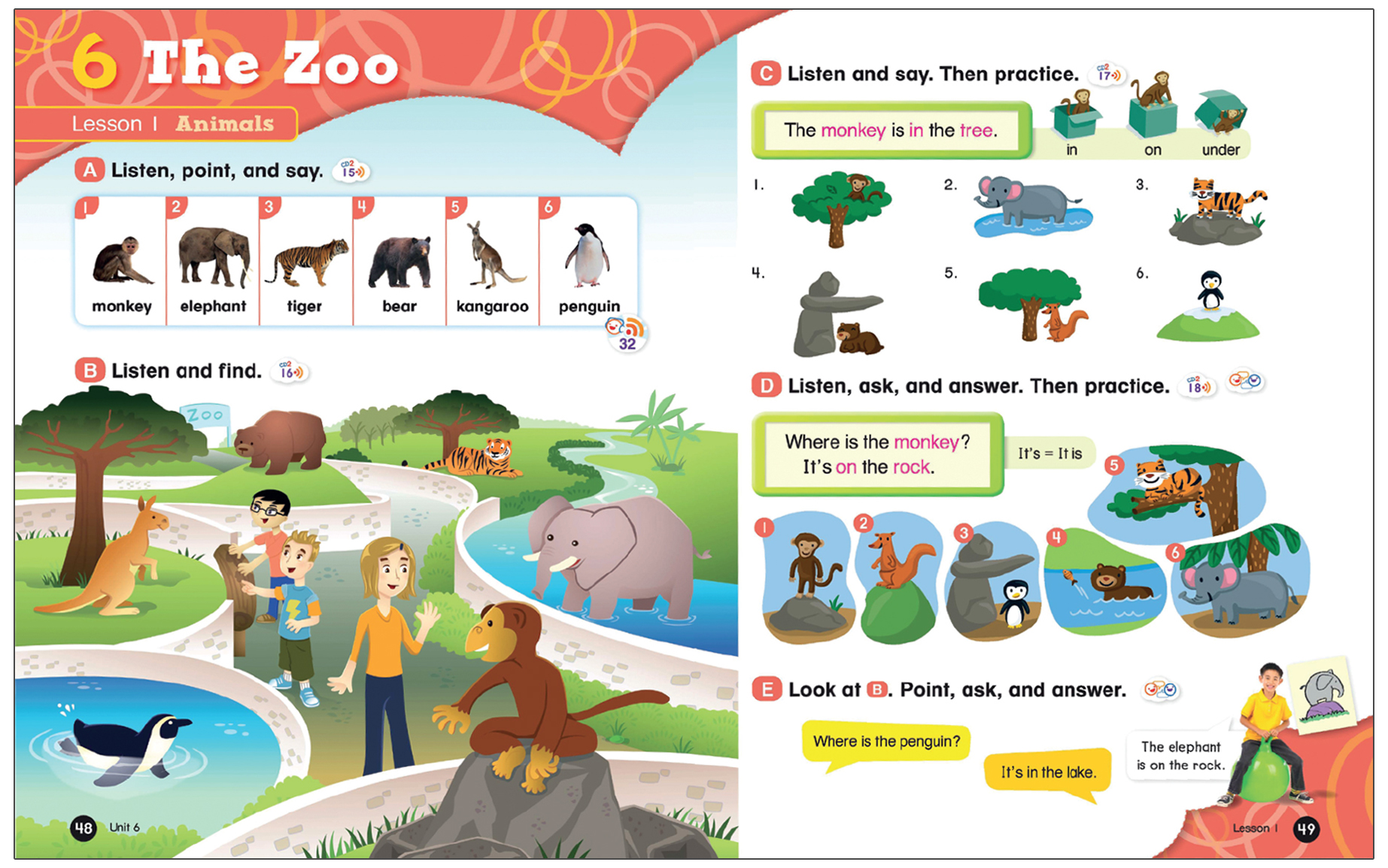 Sample pages from Level1, 'The zoo'