Let's Go4th Edition
legend
contents

Ritsuko Nakata, Karen Frazier, Barbara Hoskins, and Carolyn Graham
Kindergarten, Elementary / 7 Levels (Let's Begin ~ Level 6)
The course that's taught 20 million children English. Now with a new phonics and new reding programme-and Carolyn Graham's new phonics jazz chants!

Millions of children around the world have learned to speak English through the
trusted methodology of Let's Go.

In this new edition of the bestselling seven-level course:

■ Conversations and question-and-answer practice get children talking from the very begining.
■ Interactive songs and chants by Carolyn Graham bring classrooms to life.
■ Phonics and reading lessons help children to read fluently.
■ Fun phonics chants and drum tracks improve pronunciation and intonation.
■ Communication games give children many more opportunities to use English with confidence.
■ Test Center CD-ROM includes placement tests, Cambridge YLE practice tests, and print-ready
and editable unit, mid term, and final tests.
■ Bring language learning alive with extra online activities that you can assign and track.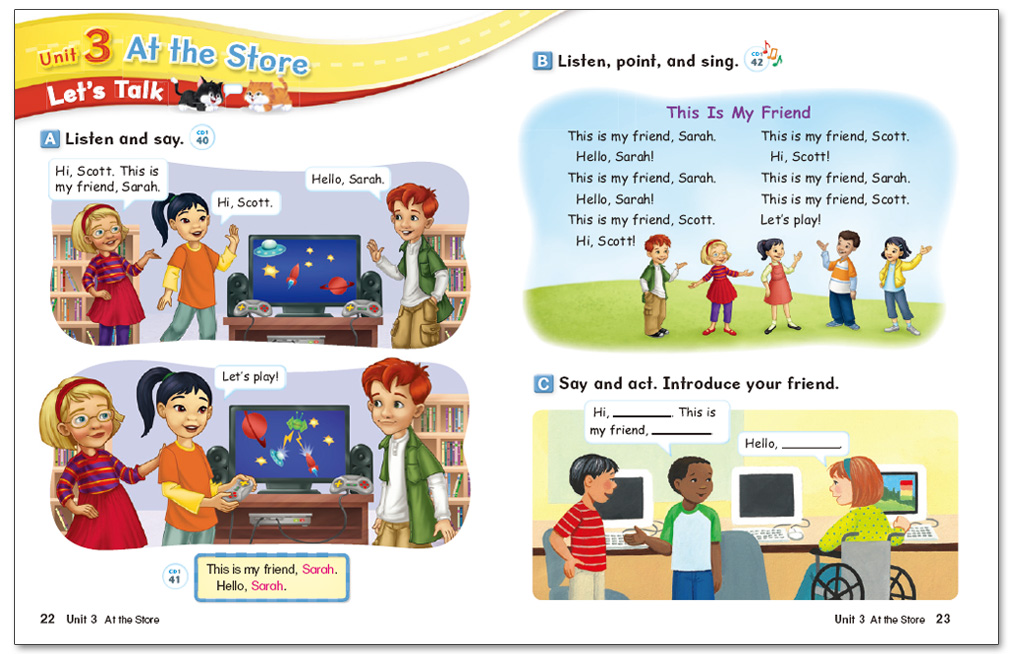 Reduced sample pages from Let's Go 1 4th Edition Student Book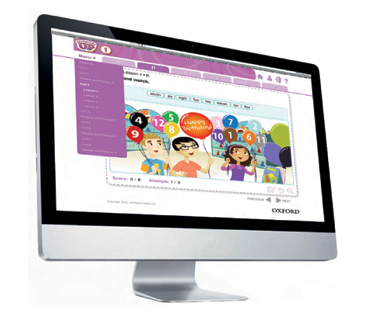 NEW Oxford Online Practice System for Students
A blended learning approach with online and off-line oractice is the
perfect way to develop English influency!

▶ Four skills practice is based on the target language and vocabulary in the student book.
▶ Vocabulary and grammar practice offer extra support.
▶ Onlie Practice a great way to help students prepare for iBT tests.
▶ Students can also prepare for the Cambridge Young Learners Exam.

NEW Oxford Online Practice Learning Manaement System(LMS) for Teachers
Teachers can easily set up and manage classes and monitor students' progress.

Through the LMS, teachers can:
▶ Check students' scores and progress
▶ Instantly view class and student details, such as activity completion averages and
average scores, and see individual as well as class reports.
▶ Export reports into an Excel document.
▶ Hide certain activities.



Let's Begin
Price
ISBN
Student Book with Audio CD Pack
16,500 won
978 0 19 462624 8
Workbook
10,000 won
978 0 19 464326 9
Workbook with Online Practice
13,000 won
978 0 19 464094 7
Teacher's Book with Test Center
and Online Practice
32,500 won
978 0 19 464182 1
Class Audio CDs
13,000 won
978 0 19 464342 9
iTools DVD-ROM
92,000 won
978 0 19 464166 1
Teacher Cards
74,500 won
978 0 19 464154 8
Student Cards
18,000 won
978 0 19 464101 2
Level1
Price
ISBN
Student Book with Audio CD Pack
16,500 won
978 0 19 462618 7
Workbook
10,000 won
978 0 19 464320 7
Workbook with Online Practice
13,000 won
978 0 19 464095 4
Teacher's Book with Test Center
and Online Practice
32,500 won
978 0 19 464186 9
Class Audio CDs
13,000 won
978 0 19 464336 8
iTools
92,000 won
978 0 19 464167 8
Teacher Cards
74,500 won
978 0 19 464155 5
Student Cards
18,000 won
978 0 19 464102 9
Level2
Price
ISBN
Student Book with Audio CD Pack
16,500 won
978 0 19 462619 4
Workbook
10,000 won
978 0 19 464321 4
Workbook with Online Practice
13,000 won
978 0 19 464096 1
Teacher's Book with Test Center
and Online Practice
32,500 won
978 0 19 464186 9
Class Audio CDs
13,000 won
978 0 19 464337 5
iTools
92,000 won
978 0 19 464168 5
Teacher Cards
74,500 won
978 0 19 464156 2
Student Cards
18,000 won
978 0 19 464103 6
Level3
Price
ISBN
Student Book with Audio CD Pack
16,500 won
978 0 19 462620 0
Workbook
10,000 won
978 0 19 464322 1
Workbook with Online Practice
13,000 won
978 0 19 464097 8
Teacher's Book with Test Center
and Online Practice
32,500 won
978 0 19 464194 4
Class Audio CDs
13,000 won
978 0 19 464338 2
iTools
92,000 won
978 0 19 464169 2
Teacher Cards
74,500 won
978 0 19 464157 9
Student Cards
18,000 won
978 0 19 464104 3
Level4
Price
ISBN
Student Book with Audio CD Pack
16,500 won
978 0 19 462621 7
Workbook
10,000 won
978 0 19 464098 5
Workbook with Online Practice
13,000 won
978 0 19 464323 8
Teacher's Book with Test Center
and Online Practice
32,500 won
978 0 19 464198 2
Class Audio CDs
13,000 won
978 0 19 464339 9
iTools
92,000 won
978 0 19 464170 8
Teacher Cards
72,500 won
978 0 19 464158 6
Student Cards
18,000 won
978 0 19 464105 0
Level5
Price
ISBN
Student Book with Audio CD Pack
16,500 won
978 0 19 465622 4
Workbook
10,000 won
978 0 19 464324 5
Workbook with Online Practice
13,000 won
978 0 19 464099 2
Teacher's Book with Test Center
and Online Practice
32,500 won
978 0 19 464152 4
Class Audio CDs
13,000 won
978 0 19 464340 5
iTools
92,000 won
978 0 19 464171 5
Teacher Cards
72,500 won
978 0 19 464108 1
Student Cards
18,000 won
978 0 19 464106 7
Level6
Price
ISBN
Student Book with Audio CD Pack
16,500 won
978 0 19 462623 0
Workbook
10,000 won
978 0 19 464325 2
Workbook with Online Practice
13,000 won
978 0 19 464100 5
Teacher's Book with Test Center
and Online Practice
32,500 won
978 0 19 464153 1
Class Audio CDs
13,000 won
978 0 19 464341 2
iTools
92,000 won
978 0 19 464172 2
Teacher Cards
72,500 won
978 0 19 464109 8
Student Cards
18,000 won
978 0 19 464107 4